AKWESASNE HOUSING AUTHORITY PROJECTS
New Senior and Veteran Support Housing Project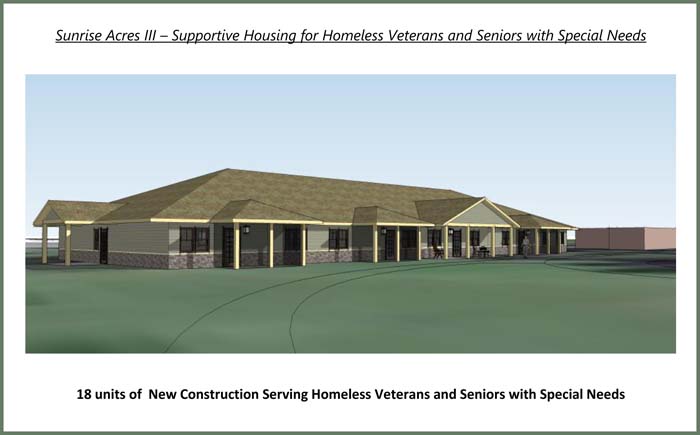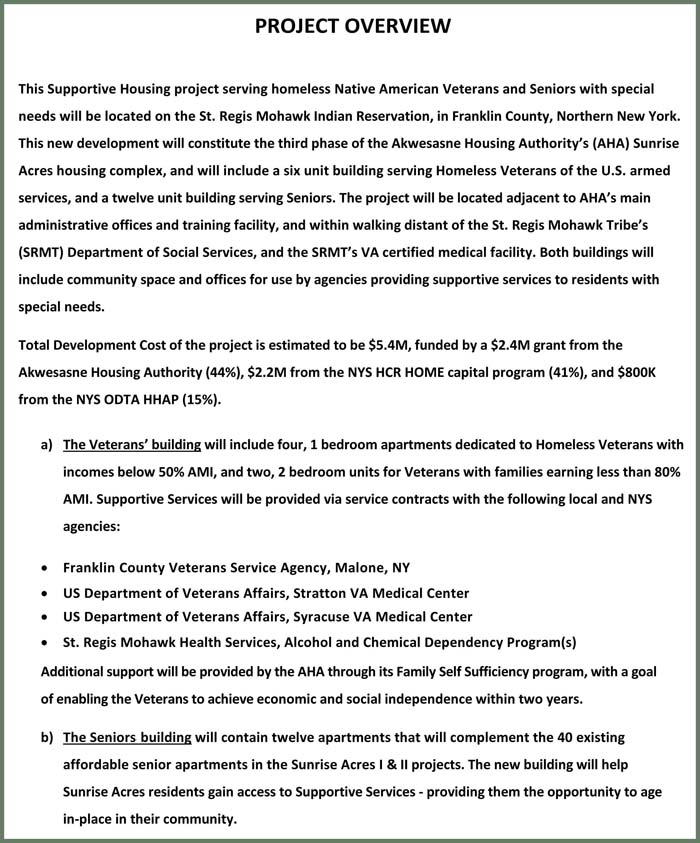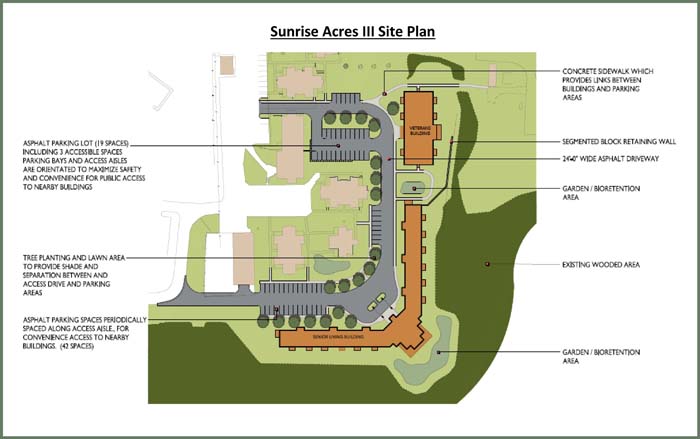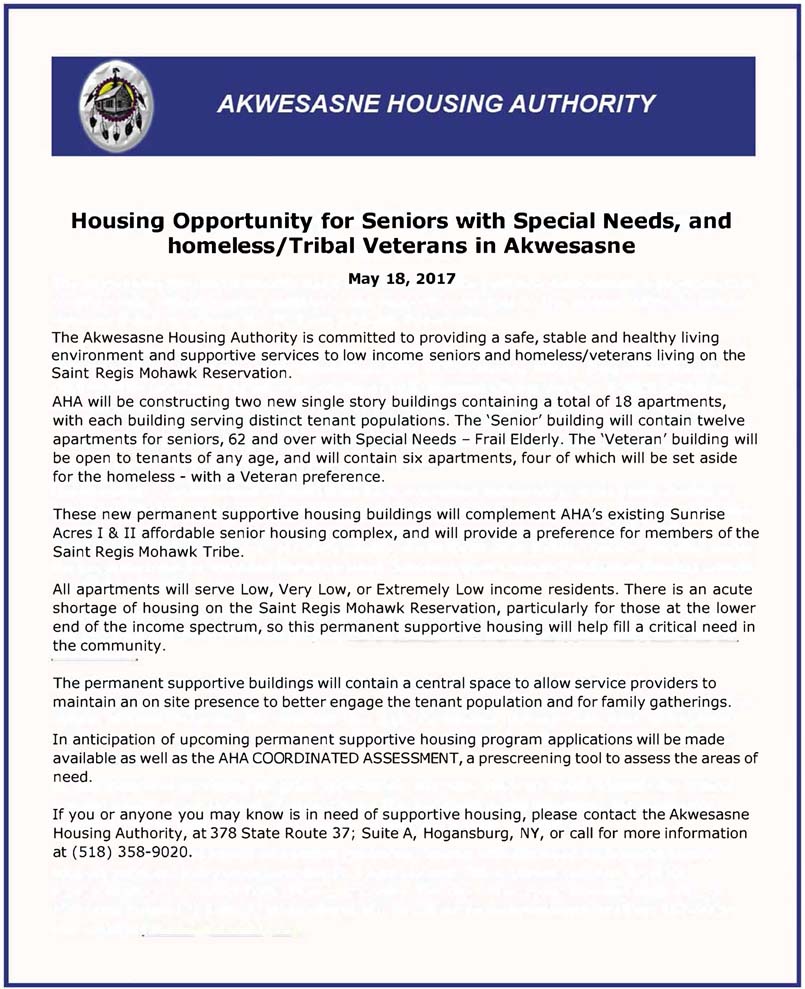 Click Here to down a printable copy of the new Supportive Housing Announcement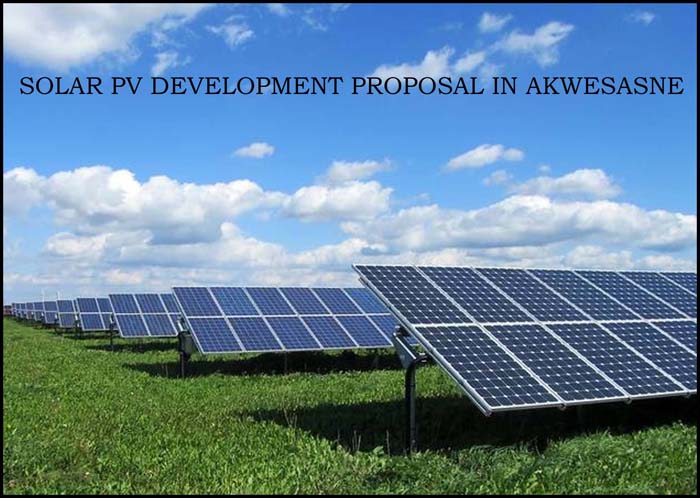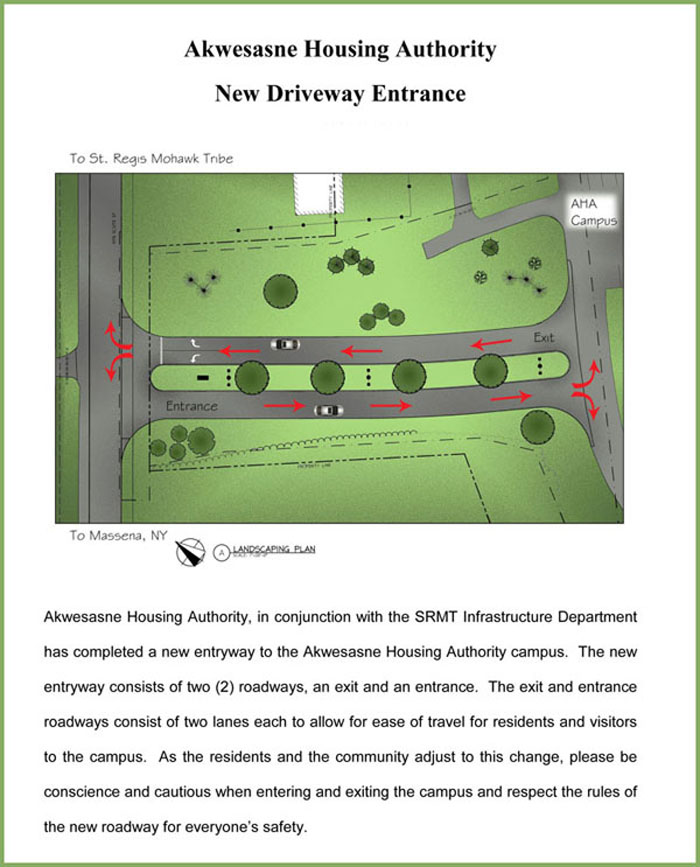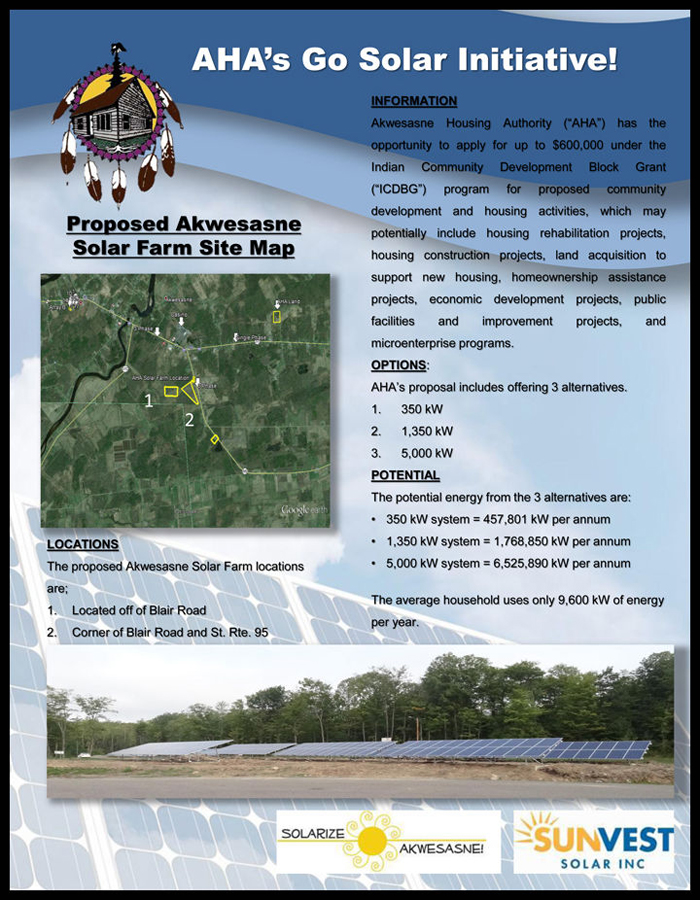 Click Here to download a Printable Presentation Copy
Click Here to send a question or comment about Solar PV Development.
Akwesasne Mohawk Veteran
Completes First On-Territory
U.S. Department of Veterans Affairs
North American Direct Loan
Closing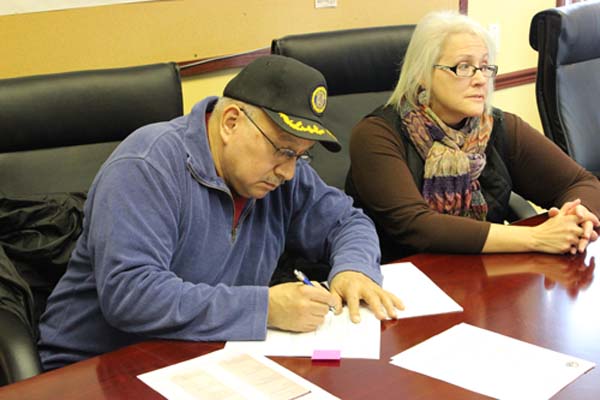 Dennis Phillips
Akwesasne Mohawk Veteran First On-Territory VA Housing Loan Approval
Construction Update 10/20/2014
Akwesasne Mohawk Veteran Signs First On-Territory VA Housing Loan
Dennis Phillips

Akwesasne, NY – Mr. Dennis Phillips, a Marine Corps veteran, became the first Native American veteran in Akwesasne to sign for a home loan through the US Department of Veterans Affairs Native American Direct Loan (NADL) Program on Tuesday, June 24, 2014 at the Akwesasne Housing Authority administration building. Mr. Phillips remarked, "It feels pretty good", as he penned his signature on the home loan agreement that will begin the process of financing the construction of his single family home. He will build his home on his family's property within the territory of Akwesasne as soon as his agreement is submitted back to the VA.

This loan, made possible through a Memorandum of Understanding between the St. Regis Mohawk Tribe and the US Department of Veterans Affairs, was signed on December 7, 2013 at an official signing ceremony held at the American Legion Post 1479. Personnel from the VA, the Akwesasne Housing Authority, Legionnaire Officers, and the St. Regis Mohawk Tribe, with several community members, came together to celebrate the signing and invited veterans to apply for a housing loan through their NADL Program. A follow-up informational session was held to bring specific NADL program information to interested Mohawk veterans. Retha Herne, Executive Director of the AHA stated, "Since the MOU signing, the AHA has received several inquiries and assisted tribal veterans with their applications, and will continue to encourage Mohawk veterans to seek this specialized housing financing."

Mr. Phillips began his loan application with the VA after having begun a loan application through HUD's Section 184 Home Guarantee Loan Program, but thought he may receive a more competitive interest rate with the VA. Indeed, he qualified, and the rate he received saved him 1.5%, plus there is no down payment requirement. With the AHA's assistance, Mr. Phillips submitted his paperwork to the VA's Tribal Affairs office in Cleveland, Ohio. Within six months, he received his final approval, and is well on his way to securing his modular home purchase with Plattsburgh Housing, and will hire the firm to complete the setting of his home on his property. Closing is slated for early Fall.

When asked if he was at all concerned that this program may not fit the housing needs of his family, Dennis replied, "No, because I believe in the benefits I am entitled to as part of my service [in the military]." Dennis also expressed that the process was not difficult "as long as you follow the step-by-step procedures". Dennis stated that the hardest thing about applying for this loan was to track down his DD214, but he received assistance through the Franklin County Office of Veterans Affairs, Ms. Bonnie Stewart, who helped him receive his complete DD214 (Certificate of Release/Discharge) and his COE (Certificate of Eligibility), which are absolute requirements by the VA to apply for a direct loan. His advice to other would-be applicants for the NADL Program was to ask questions to those who can help. He worked closely with Mr. Mark Jamison, from the Regional VA Office in Cleveland, who was available to him any time he called.

Mr. Dennis Phillips and family will move into their new home in early Fall. After the signing of his agreement, he received many handshakes and a loud round of applause. The AHA is thrilled to have assisted Mr. Phillips with his VA loan. Congratulations to him and his family!

Other Akwesasne Veterans can make inquiries to the AHA to start the process and receive assistance in applying for their loan. Retha Herne stated,"We are hopeful that more Akwesasne Veterans take advantage of this program that is finally available here in Akwesasne". Akwesasne Veterans wishing to look into the program can check out the website of the Veterans Affairs: www.homeloans.va.gov.

Copies of the SRMT/VA MOU are also available, and AHA can assist most Akwesasne Veterans with this process. Contact AHA staff at 518-358-9020.
Photo Caption: Left to right: Ms. Retha M. Herne (AHA Executive Director), Ms. Barbara Lazore (AHA Commissioner), Mr. Norman Tarbell (AHA Commissioner), Mr. Arnold Gray (Post 1479 Legionnaire), Mr. Mike Cook (Commander, Legion Post 1479), Mr. Dennis Phillips (USMC/seated), Mr. Jeff Johnson (Post 1479 Legionnaire), Judge Peter J. Herne (USMC/Chief Judge SRMT), Ms. Sheila Loran (AHA Commissioner), Mr. Ronald P. Cook (AHA Chairman), and Mrs. Loveday McDonald (AHA Commissioner).

Akwesasne Housing Authority/Saint Regis Mohawk Tribe/Department of Energy

Strategic Energy Plan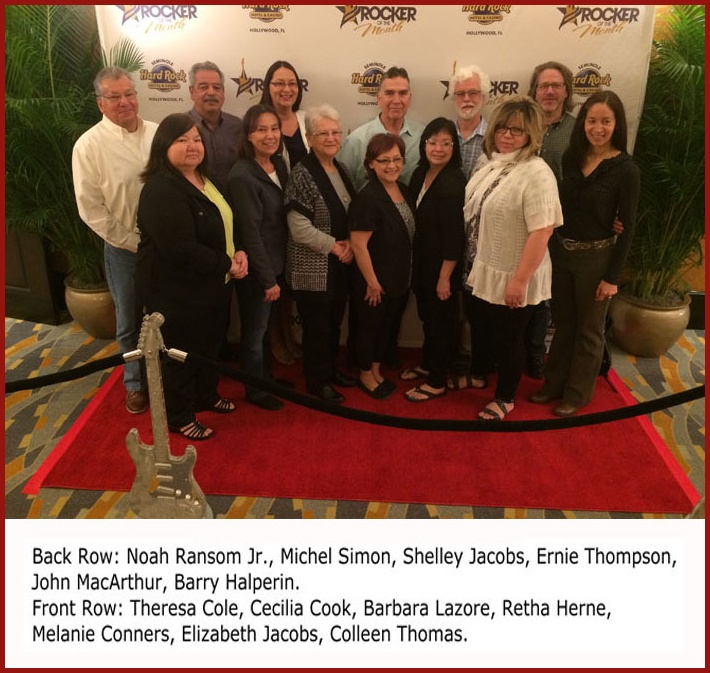 In an effort to continue the work in the area of sustainability in construction and maintenance of affordable housing, the Akwesasne Housing Authority (AHA), in partnership with the US Department of Energy's Tribal Energy Program co-sponsored a special 3-day work sessions on Tribal Strategic Energy Planning, Monday, January 26th to Wednesday, January 28th, 2015 at the Seminole Hard Rock Resort in Hollywood, Florida.

These sessions were specific to the Saint Regis Mohawk Tribe and a necessary step in the AHA's pursuit for Technical Assistance funding from the Department of Energy and utilizing all available resources in order to adopt principles and standards for green and sustainability in carrying out its mission. This will ensure continued responsible construction and "green" priority planning for all AHA's and the Tribe's future projects and services on behalf of our community.

Participation from tribal departments was critical in order to successfully implement community-wide efforts to increase energy efficiency, sustainability in construction, and conservation of our natural resources. The AHA needed assistance in these efforts in order to continue developing our projects and services. The energy vision impacts all of our budgets and resources in one way or the other. Attendance at this meeting was a vital part of our community's strategic energy plan.

This energy plan could provide inroads to necessary funding dollars through the US Department of Energy. With the tribal projects on the horizon it is this level of planning that the DOE requires in order to become eligible for funding through their agency.

In this three days of intensive work sessions, participants were invited to help weave a complete picture of how strategic energy development should support, advance and positively impact the Saint Regis Mohawk Tribe and its members. The work sessions moved the conversation to a broad 10 year scope, with participants voicing what they see in place in ten years that will provide the motivation and invite members and leaders to get involved in the effort.

"Participants were asked to describe their desired future that would be achieved through the work of the Akwesasne Housing Authority in its energy efforts. It is this long range plan that inspires and motivates progress over time. If energy development is done responsibly and successfully over time, what will be in place serving Akwesasne will make participants, community members and other stakeholders feel proud of their energy development and the work involved to get there". ~Indigenous Collaboration, Inc.

The three day working sessions were scheduled with the first day focusing on the history of Akwesasne. The second day the groups worked on the vision for 2025. The third day tied it all together by discussing how to get the energy vision going in the next two years.

The brainstorming sessions created a collaborative consensus of what we see as our vision in energy for the year 2025, 10 year future plan.

The Vision for 2025

<![if !supportLists]>1) <![endif]> Towards responsive structures that meet our community needs.

Community wide ownership fosters accountability for traditionally held principles of sustainable development that conserves families' economic resources. Modern Utility services that assure health and safety for all.

<![if !supportLists]> 2) <![endif]> Towards being the community we want to be.

Our development demonstrates our values for healthy, affordable and energy efficient communities.

<![if !supportLists]> 3) <![endif]> Towards energy independence.

Unified international systems and authorities are compatible, managed efficiently and self-supporting. Energy independence and self-reliance through energy production and control.

Discussion for the Strategies in 2015-2016 will be potential actions that could be taken in the next two years to launch the AHA/Tribe Energy Vision.

<![if !supportLists]>1) <![endif]> Demonstrating the green future we're pursuing by initiating an energy audit.

<![if !supportLists]> 2) <![endif]> Prioritizing energy to be included in all projects and ventures by developing a strategic energy plan and engaging all tribal departments,

<![if !supportLists]> 3) <![endif]> Revisiting and updating studies to launch sustainable energy initiatives by developing ordinances that support energy initiatives.

<![if !supportLists]> 4) <![endif]> Focusing communication to create an interest for GREEN by promoting energy awareness to community, implementing a GREEN campaign.

<![if !supportLists]> 5) <![endif]> Designating responsibility to promote energy initiatives by establishing an energy development committee and creating an energy authority board.

Energy development is a long-term effort that requires the coordinated, persistent investment of many, over time, to pave the way for community readiness, allocation and use of assets and resources.

The collective support and involvement of everyone: Tribe, Tribal Leadership, Tribal programs and Tribal members who support and get behind the work until the work is done and is in place and in service to the community.

Acknowledgments:

We would like to thank the facilitators of the Energy Planning Workshop: Leslie and Paul Kabotie, Indigenous Collaborators and Technical Assistance grant from Office of Indian Energy: Sandra Begay-Campbell, Technician from Sandia Labs, DOE and Sarai Geary, Program Manager, Office of Indian Energy and Programs, DOE.

Special Native American Direct Loan Informational Session Held

February 24, 2014 at 6:00 pm at the American Legion Post 1479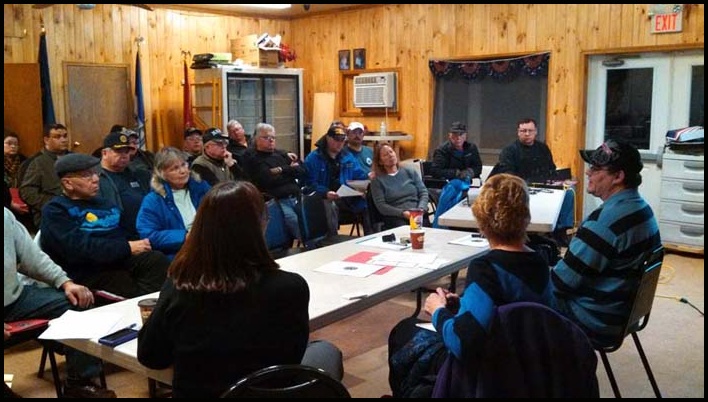 The American Legion Post 1479 and Akwesasne Housing Authority held an Informational Session to review the program and present application packets for the Naive American Direct Loan (NADL) Program to help Native American Veterans finance the purchase, construction, or improvments of homes on Federal Trust Land, or to reduce the interest rate on such a VA Loan.
In an effort to inform local Native American Veterans wishing to apply for a Native American Direct Loan to purchase, renovate or refinance, the Akwesasne Housing Authority, in partnership with the American Legion Post 1479, held a informational session to review the program and present application packets.
Local Veterans who missed this special session please call the
Akwesasne Housing Authority at 518-358-9020
Home Loan Program for Akwesasne Veterans

MOU Signed between Saint Regis Mohawk Tribe and Veteran's Affairs
on December 7, 2013
On Saturday, December 7, 2013, the Saint Regis Mohawk Tribe signed a Memorandum of Understanding (MOU) with the U.S. Department of Veterans Affairs (VA) securing direct home loan benefits to eligible Mohawk veterans on the Saint Regis Mohawk Reservation. Loans are now available for veterans to purchase, build or improve a home at Akwesasne, a benefit not previously available. Traveling to mark this occasion were two representatives from VA. Mike Frueh, National Director of Loan Guaranty Programs in Washington, DC is responsible for the oversight of all loan programs for the VA. His focus is bringing a greater understanding and use of Native American veteran's loan products to Indian Country. Peter Vicaire is a Tribal Government Relations Specialist from the Eagan, Minnesota office. Mr. Vicaire will be our regional contact specific to any work with the Native American Direct Loan Programs.
The Saint Regis Mohawk Tribe celebrated the signing of this MOU at the American Legion Post 1479 in Akwesasne on Saturday, December 7, 2013. Chief Ron LaFrance signed the official MOU and stated it was "an absolute honor to be able to share this occasion with our veterans. It is very difficult for us to get a mortgage on the reservation. This will allow our Mohawk veterans to be able to apply for a bank mortgage, build a home for their family, and receive the same competitive rates people living off Indian land are eligible for."
The Honorable P.J. Herne shared a profoundly touching view of exactly what this MOU means today, but especially what it may mean to a young Akwesashró:non tomorrow. "What will the 'rest of the story' involve? We cannot predict such things, but what is certain is that in the future, a young man or woman from Akwesasne is going to be sitting down with an Armed Forces Recruiter. As they review the benefits of enlisting, let us hope that the VA/ Saint Regis MOU will be noted. And should that young person from Akwesasne ask 'What is this for?' Let us hope someone can tell them: 'because, Kenneth Herne crossed the Ganges River in India with the Army Engineers, because Charlie Cook weathered storms on bleak Iceland, because Johnny Cook saw all of Europe through a B-24's nose gunner's blister, because Barney Rourke rode into Tienstsin with the first Marines, because of them, and hundreds of them before you, you have the opportunity to receive assistance from the VA in acquiring a home on the Saint Regis Indian Reservation'."
Click Here to Download Honorable P.J. Herne's Address
Veterans who have earned the VA home loan benefit can now take full advantage of the no-down payment home loan program for properties on Indian land. This includes re-finance options to receive competitive interest rates.
The VA may make direct loans to any Native American Veteran if their tribal organization has signed this MOU with Veteran's Affairs.
Click Here to Read the MOU Signed between
The St. Regis Mohawk Tribe and U.S. Department of Veterans Affairs
Director of Housing, Retha Herne, stated "The Akwesasne Housing Authority (AHA) was proud to work towards the goal of attaining veterans housing opportunities. The hard work and research of Judge P.J. Herne and former Chief Randy Hart secured the right connections to fulfil the first step in providing these services to our Mohawk veterans. The AHA will work with our VA agency representatives to bring the necessary training to our staff, tribal departments and our community. We are going in the right direction and I congratulate our deserving veterans and currently enlisted native warriors."
Native American Veterans
According to the Department of Defense, American Indians and Alaska Natives have one of the highest representations in the armed forces. VA consults with American Indian and Alaska Native tribal governments to develop partnerships that enhance access to services and benefits by Veterans and their families. VA is committed to ensuring that Native American Veterans and their families are able to utilize all benefits and services they are entitled to receive.
VA Benefits
Native American Veterans may be eligible for a wide-variety of benefits available to all U.S. military Veterans. VA benefits include disability compensation, pension, education and training, health care, home loans, insurance, vocational rehabilitation and employment, and burial. See our Veterans page for an overview of the benefits available to all Veterans.
VA Benefits and Programs for Native American Veterans
Native American Direct Loan (NADL) Program
The NADL program helps eligible Native American Veterans finance the purchase, construction, or improvement of homes on Federal Trust Land or reduce the interest rate on such a VA loan. Native American Veterans may use these direct loans to simultaneously purchase and improve a home or refinance another VA direct loan made under NADL to lower the interest rate.
Learn more about the Native American Direct Loan (NADL) Program.
SUNRISE ACRES EXPANSION PICTURES
Click here to see pictures of the Sunrise Acres Complex a Year Later - 8/29/2012
Click here to see pictures of the Sunrise Acres Construction Progress - 4/29/2011
Click here to see pictures of the Sunrise Acres Construction Progress - 4/6/2011
Click here to see pictures of the Sunrise Acres Construction Progress - 2/17/2011
Click here to see pictures of the Sunrise Acres Construction Progress - 1/3/2011
Click here to see pictures of the Sunrise Acres Construction Progress - 9/15/2010
Click here to see pictures of the Sunrise Acres Construction Progress 3/17/2010 - 8/13/2010
SUNRISE ACRES CONSTUCTION COMPLETED JULY 2011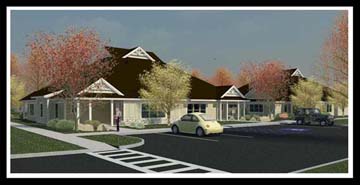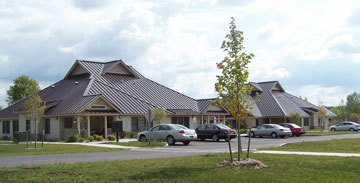 Design Sketch

Sunrise Acres Building 9 & 11 - 9/5/12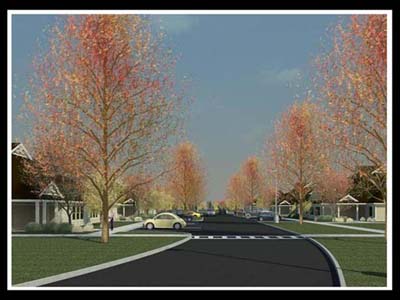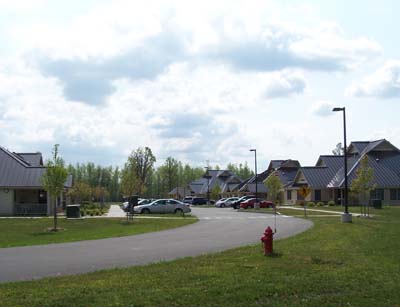 Design Sketch

Building 9, 10, 11, & 12 - 9/5/2012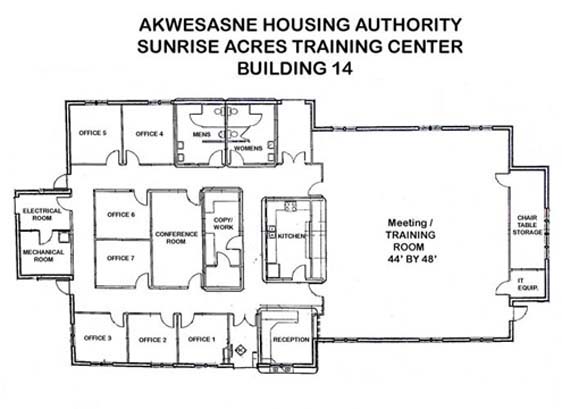 APARTMENT FLOOR PLAN